Home - Girls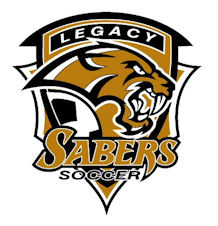 Legacy Girls Soccer
"Our Legacy"
WDA Conference Soccer website
Coaching Staff
Mick Lenhardt
Co-Head Coach
Luis Moreno
Co-Head Coach
Grant Heidrich
Varsity Reserve Coach
Brooke Binegar
JV2 Coach/Goalie Coach
Player Forms
Annual Sport Physicals Required - The North Dakota High School Activities Association requires athletes to have a sports physical EACH YEAR on or after April 15 to be valid for the coming school year, and the athlete must have a physical completed BEFORE PRACTICE starts.
All Legacy activity registration is now completed online. Click on the link to the Legacy Athletics page to find directions for completing the registration and a link to the rschool site.
https://legacy-ar.rschooltoday.com/
(click to view)
Please read through the directions provided before beginning the actual registration.
You are now able to pay your child's activity fee using My Payments Plus.