Home - Girls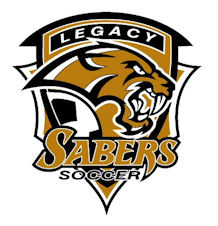 Player Forms
Annual Sport Physicals Required - The North Dakota High School Activities Association requires athletes to have a sports physical EACH YEAR on or after April 15 to be valid for the coming school year, and the athlete must have a physical completed BEFORE PRACTICE starts.
All Legacy activity registration is now completed online. Click on the link to the Legacy Athletics page to find directions for completing the registration and a link to the rschool site.
https://legacy-ar.rschooltoday.com/
(click to view)
Please read through the directions provided before beginning the actual registration.
You are now able to pay your child's activity fee using My Payments Plus.
Legacy Girls Soccer Shutterfly Account
Posted 4/12/18 (Thu)
Pictures from Wednesday's photo session have been added to the soccer shutterfly account. You should be able to download the pictures and use them whenever you want or need to.
As a reminder, this is the link to it: https://legacysabersgirlssoccer.shutterfly.com/